Bulk Candy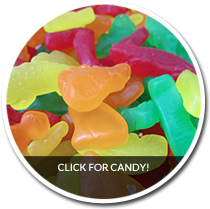 A bottomless supply of gummy candies, sour candies, Jelly Belly flavours and chocolate.
24 Flavours of Soft Serve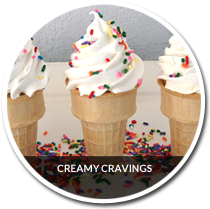 Intensely creamy, lick off the cone-able soft serve ice-cream. From Peanut Butter to Strawberry-Banana or Chocolate Mint and Coconut, with 24 Flavours and combinations of soft serve ice-cream, you're sure to find the perfect taste.
Popcorn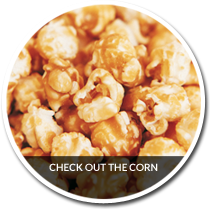 Made fresh daily, our old-fashioned, kettle-cooked. seasoned popcorn comes in 12 flavours with two sweet caramels to choose from.
Fashion Accessories
Candy wrapper and pull-tab purses, clutches and jewelry. Cosmetic contact lenses, playful but temporary lip tattoos and your favorite vintage candy brand t-shirts.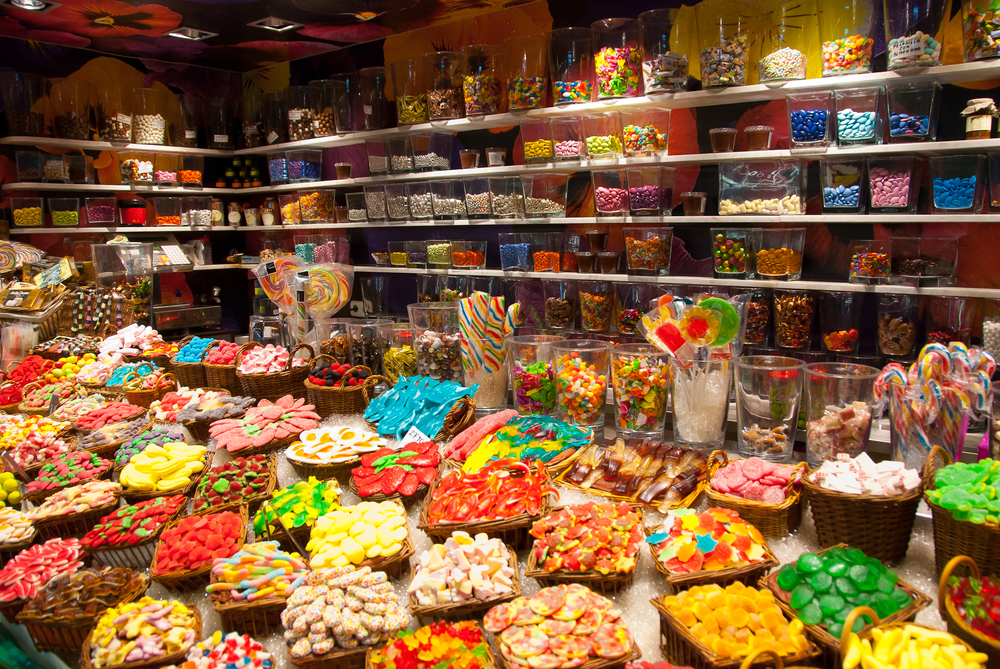 The Sweet Factory: Calgary's Fashion-Inspired Candy Boutique
Several millennia before, there were only sugar, honey, and water as the main ingredients. Now, these food staples have swamped the present-world with candy varieties and manufacturers. Today, its industry is worth billions of US dollars, where experts strongly believe that it will grow further. 
Contributing to its global market are millions of candy stores and factories. While the world's leading companies are ranked every year, the local community of Calgary only has one favourite: Sweet Factory. We are the city's first-ever fashion-inspired candy boutique. As we are excited to serve you with the store's diverse candy collection, we want to welcome you first here on our site!
About us
Let us tell you a little bit about Sweet Factory.
Opened its doors to the public in the late 20th-century, Sweet Factory has consistently been satisfying the sweet tooth of Calgary residents. It is among the oldest existing entertaining shops and boutiques in 17th Ave in Lower Mount Royal — known as the city's hippest and most stylish urban area. 
In support of the street's passion for fashion trends, the store launched a new brand image. In 2012, Sweet Factory became the first-ever fashion-inspired candy boutique. Now, we are quite proud to offer the public with our biggest and most recent collection! Ranging from candies, popcorn, fudge, soft-serve ice cream, and trendy candy accessories, they are perfect for people of all ages. 
Collections aside, our customers adore the place of Sweet Factory. All owing to Deanna of Dede Interior Design, the store gives off a fun, upbeat vibe. It is definitely a candy mecca for fashion aficionados who love cheerful surroundings and unique selection. Here at the store, every delicacy matches different traits.
Where we are
All kids have once dreamed of visiting Willy Wonka's chocolate factory. Sad to say, only 5 Golden Tickets were released. But with Sweet Factory's open kitchen/factory concept, you can see how candies are made from scratch. We also have scheduled tours, allowing guests to watch them up close, learn how they are made, and even some quick candy trials to try! So, often check our social media pages and website to see updates about this service.
Our business hours
We look forward to your visit! Satisfying your cravings 7 days a week, the store is open from 8:00 to 18:00. Even on public holidays, we are still open!
Our candy menu
The store's menu changes now and then. Our talented sweet makers just like adding more varieties, giving more options and meeting the trends of customers. To give you an idea of what we offer, listed below are the available options.
Boxed candies
Bulk candies
Chewy candies
Chocolates
Gums
Hard candies
Jelly bellies
Soft candies
Sour candies
Sugar-free